NILED s.a.e:

An Industrial Philosophy based on quality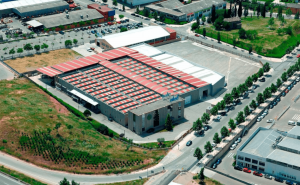 NILED s.a.e. was founded in 1968 in Manresa, needing new ideas for an electrical connector that offered new advanced techniques regarding those connection systems on that time.
Since then, the company has followed a line of work that has evolved economically and industrially to continually better our products and processes, incorporating technological elements and bringing in higher performance systems.
As of now, we're specialized in the design and manufactoring of connection, anchoring and fixation materials for L.V network systems, having reached sector leadership and pretsige between energy deistribution companies around the world.
Our Society is evaluated and approved by AENOR according to the requirements of the Standard "UNE-EN-ISO 9001", having been granted the correspondent Certficate of "Company Registration" ER-528/1/97.